I got a haircut today. It's cute.
I think I look like Hedwig and the Angry Inch in the Wicked Little Town scene.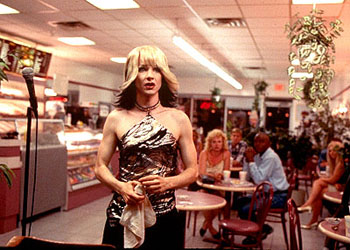 OK, really the only thing in common is the dual color. You can't even really see it in these photos, but there's pink under there, and it looks ubercute. UBERCUTE.