I've insanely decided to join the Knitting Olympics.
I'll be entering the Snowball's Chance in Hell event, with a "going to do this in class and not get caught" handicap.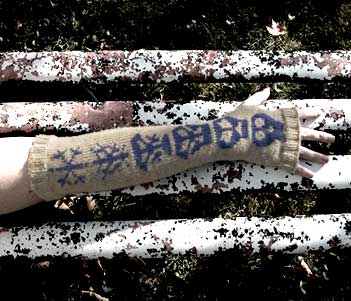 16 days, many knitters, one dream. The Knitting Olympics.
Interestingly, there's another Sonya in the 'Lympics. She's in the cabled vest competition.